Delivery & Logistics
We can deliver to anywhere in the country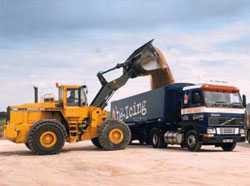 , with next day delivery options available. We have a wide range of delivery options available to suit.From full loads, loose loads and single pallet tail lift.
Larger Deliveries
For larger deliveries, we can quote on flat
bed lorries or hiab deliveries to anywhere in the country, or collections can be made from our Ryder Point Plant in Derbyshire.
Packaged to last
Products are packed and shrink wrapped at a tonne to the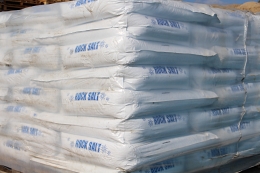 pallet and so are suitable for storing outside, making it possible for deliveries to be made in preperation for winter.
Production
Our production and stockholding policy ensures that we always have rock salt on stock and available to get to you whenever you need it. Our dedicated packing plant at Ryder Point Quarry ensures we have plenty of stock, pre-palleted in different size loads ready for immediate delivery.
If you require any information regarding our delivery process or would like a quote, please contact us on 01629 636500 or email sales@derbyaggs.com.