Derbyshire Specialist Aggregates have been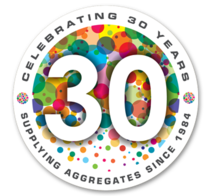 packing and delivering Rock Salt for 30 years. Backed up by our experienced in-house technical and sales team, we are confident that we can fulfil your requirements.
Dedicated Packing Plant
We now have a dedicated packing system at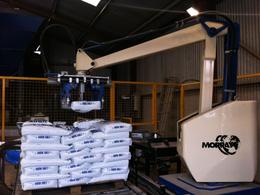 Ryder Point Quarry in Derbyshire allowing us a good distribution network, perfect for producing large quantities of prepacked salt, using mainly the rock salt from Winsford in Cheshire, which is not far away, or white salt imported to the docks in Liverpool.
Packaged to last.
Products are packed in co-extruded polythene bags for long term storage. Normally large poly bags which are eith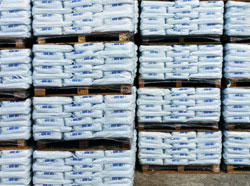 er 12, 25 or 50 to a pallet. These are then shrinkwrapped to keep safe from the weather. Bulk bags of varying size are also produced to stock or special order in large quantities or by the lorry load.
Derbyshire Specialist Aggregates Ltd supply two different types of rock salt available all year round. De-icing rock salt is the cheaper variety and can be bought on pallets either containing pre-sealed large poly bags or large bulk bags which are especially useful for storing in grit bins or spreading over large areas. This is also the most cost effective solution. The white salt is also available in large poly bags and bulk bags and is more suitable when a cleaner surface is needed.
Call 01629 636500 or email sales@derbyaggs.com